July 15th, 2020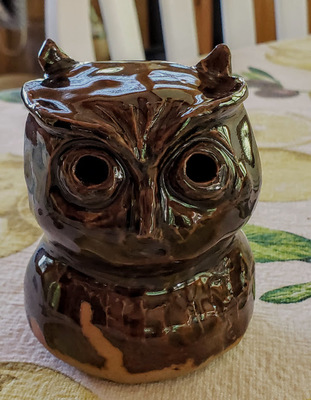 I have started making ceramic owls from my drawings.
I have made figurines as seen in my photo.
I am working on a project of owl heads that is shaping up nicely.
I am incorporating owls into my ceramic bowls and cylinders.
I will begin the process of photographing the individual works soon.

Thank you for checking out my owls!